On 16 December, the Luxembourg regulator, the Commission de Surveillance du Secteur Financier (CSSF) announced the fast-track procedure for ESG disclosures required to be made under the EU's Sustainable Finance Disclosures Regulation (SFDR).
All Luxembourg regulated investment funds (UCITS, Part II, SIF) that limit themselves to including only ESG disclosures in the prospectus updates can benefit from the fast track procedure and must submit them together with a confirmation letter by 28 February 2021 at the latest.
To find out more about your obligations read the CSSF update.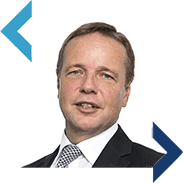 CARNE LUXEMBOURG
Cord Rodewald
Director
Compliance
Cord.Rodewald@carnegroup.com