Last week, 27th of May, we hosted a webinar with a panel of industry experts comparing Ireland and Luxembourg as domiciles for establishing a fund in Europe.
During the webinar, expert panellists discussed a wide range of related topics including the size of the European market, the advantages of having a European fund, distribution, investor appetite, fund structures, and the legal and practical considerations for Managers who decide to launch a European fund.
The webinar was hosted by Nicola Cowman, Director, Carne Group with guest speakers Lindsay Trapp, Senior Associate at Dechert LLP and Brian McMahon, Managing Director & Global Head, Alternatives Sales at BNY Mellon. They were joined by Carne's Des Fullam, Group Chief Product & Regulatory Officer, and  Aymeric Lechartier, Managing Director.
There was huge interest in the topic with over 500 registering to attend as well as great engagement through audience questions and polls.
[mpc_button preset="preset_191″ url="url:https%3A%2F%2Fattendee.gotowebinar.com%2Frecording%2F2150779299631718658|title:Click%20here%20to%20watch%20the%20full%20webinar|target:_blank" font_preset="mpc_preset_62″ font_color="#ffffff" font_size="12″ font_line_height="1″ font_transform="uppercase" font_align="center" title="Click here to watch the full webinar" icon="fa fa-angle-right" icon_color="#21c3ff" icon_size="20″ icon_effect="stay-right" icon_gap="20″ background_color="#173d6e" border_css="border-width:2px;border-color:#173d6e;border-style:solid;border-radius:5px;" padding_divider="true" padding_css="padding-top:11px;padding-right:30px;padding-bottom:11px;padding-left:40px;" margin_divider="true" margin_css="margin-top:6px;margin-right:10px;margin-bottom:4px;margin-left:10px;" hover_font_color="#ffffff" hover_icon_color="#ffffff" hover_background_color="#21c3ff" hover_border_css="border-width:2px;border-color:#21c3ff;border-style:solid;border-radius:5px;"]
Webinar Poll Results
During the webinar, attendees were invited to answer three poll questions sharing their considerations on setting up a fund in Europe.
Question 1 – What are you most interested in learning from this Webinar?
Which domicile best suits your asset class
45.71%
Distribution in Europe
31.43%
Tax difference between both domiciles
22.86%
Question 2 – If you have a European Structure in place where is it domiciled?
Luxembourg
29.31%
Ireland
25.86%
Both Ireland and Luxembourg
25.86%
Other
18.97%
Question 3 – What is your approach to raising capital in Europe?
EU fund with passport
47.3%
Don't currently have European investors
20.27%
Reverse Solicitation
17.57%
Private Placement
14.86%
If you would like to discuss any of the areas covered in the webinar in more detail, please contact your Carne Relationship Manager or a member of the Carne team below.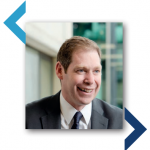 CARNE DUBLIN
Des Fullam
Group Chief Product & Regulatory Officer
T: +353 1 489 6805 | M: +353 86 807 4436
E: Des.Fullam@carnegroup.com