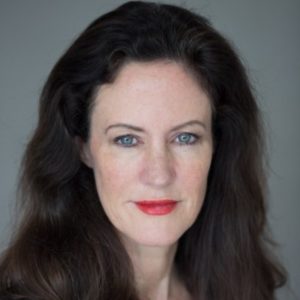 Carne Group marked International Women's Day on March 8th with a fireside chat with Dr Jean van Sinderen-Law. Jean is Associate Vice President, Director of European Relations and Public Affairs at University College Cork (UCC). She is a PhD Scientist, Former member of the Governing Authority of UCC and Senate of the National University of Ireland, Non-Executive Director and Actress – A multi-facted individual, she has an interesting story to tell.
Over the course of a 90-minute chat with Carne's Yvonne Connolly, Jean shared her thoughts around key points which ranged from the purpose of International Women's Day, identifying the signal from the noise when it comes to your career progression, the importance of education, leadership and leaders, the meaning of happiness, relationship dynamics and the concept of superdiversity.
A fascinating conversation revealed many thought-provoking insights. Below we highlight some of them. As Jean says, "I hope chats like this will stimulate further thinking and further conversations so we can all take and make something of meaning from it".
Jean on Choosing to Challenge
The theme for this year's International Women's Day is "Choose to Challenge". It encompasses two key words "choice" and "challenge". But the word challenge can have negative connotations. I would prefer to position it more positively as "Choose to question and rise to the challenge".
We should choose first to challenge ourselves and venture outside of our comfort zones. In that space one can truly flourish and feel exhilarated. And we should have the courage to challenge the things that do not align with our own values and beliefs and our sense of what is right and just. If something is wrong, challenge it. It is not easy and the process and consequences can be isolating but be resilient and courageous. You will walk in the footsteps of many great people but most importantly you will have inner peace, you did not stand idly by. Truth is empowering.
Jean on being true to yourself
If you are lucky enough to live into old age and you look back on your life as say an 85-year-old. What will you remember? It is important to ask oneself that question every so often. You will remember the times you stood up for what you believe to be right and just long after you will have forgotten many other things. In her book on the top 5 regrets of the dying, Bronnie Ware writes that the most cited regret is "not having had the courage to live a life true to oneself". Be yourself, and never apologise for being yourself.
If at first you don't succeed, try and try again. If you then don't succeed, you will not have any regrets as you did your best.
Don't make assumptions about others. Question your biases, prejudices and address them.
Jean on happiness and relationships
Everyone has the right to happiness, it is a choice one should make. The only person to make you happy is yourself. You don't marry happiness, you won't give birth to happiness, you won't be the best friend to happiness, you won't be employed by happiness. You have to find happiness yourself.
Strive for independence. Education and money enable people to make choices and not be beholden to others. If you choose a partner for life, their values and ambitions need to align with yours and yours with theirs. Partnership is key. A harmonious relationship is one where two independent people come together and each allows the other to attain their ambitions. One does not become dependent on the other.
"It is not easy for any of us, but what of it. We must have perseverance and above all confidence in ourselves. We must believe that we are gifted for something and that this must be attained". Marie Curie
Thank you to everyone who participated and made our IWD2021
celebration an exceptional success.