I joined Carne as a Director in their Cayman Islands office in October 2014. One might wonder how this small-town Canadian accountant ended up working for Carne in their Cayman Islands office?
I am originally from Charlottetown, Prince Edward Island, but began my career as a Chartered Accountant with KPMG in their Halifax, Nova Scotia office in 1996 (long before any hedge fund service providers were located there!). After qualifying as a Chartered Accountant, I moved back to Prince Edward Island and shortly thereafter traded in my small, cold, heavily taxed island in the Atlantic Ocean for this small, tax neutral island in the Caribbean Sea. Cayman has long been the leading offshore jurisdiction for hedge funds. Opportunities for accountants were abundant, so in December 2000, I traded my Canadian 'toque' for flip flops and never looked back!
At that time, Cayman was the main location for fund administrators and I worked initially for Fortis Fund Services and then moved to UBS Fund Services where I calculated NAVs, processed shareholder transactions, onboarded new clients and managed client relationships. After more than a decade in fund administration, I began working as an independent director with Ogier and after three years, Carne approached me with an opportunity to join them and I jumped at it!  Working as a Fund Administrator was an excellent stepping-stone to acting as an independent director as it gave me solid understanding across the full life cycle of a fund.  While at UBS I had the opportunity to work with industry leading institutional hedge fund managers, many of whom I still work with today, either on boards of the funds they manage or the funds they invest in.
For those that don't know, the Cayman Islands are located approximately 400 miles from the United States and has long been the offshore location of choice for US fund managers with US managers comprising a significant portion of our client base. We work closely with these managers, sitting on the board of directors of their Cayman companies and in recent years, also on the advisory committees of their Cayman limited partnerships. We have 9 Cayman based directors at Carne all of whom are senior industry professionals, each with more than 20 years of industry experience. One of the things that appealed to me about Carne was that they carefully manage capacity making for highly engaged directors. Each director takes on fewer mandates which allows us to build deep relationships with our managers, and the institutional investors who invest in them that trust us to ensure their interests are well protected. It is an incredibly rewarding career because of these partnerships and the interesting issues we tackle together as a team.
This career has also allowed me to help those less fortunate. For the past 13 years, I have been volunteering with Hedge Funds Care (also known as Help for Children or HFC), an amazing charity started by the hedge fund industry to fight child abuse and neglect.  HFC has granted an incredible US$53m since its inception, including $3.9m right here in Cayman!  Over the years, I have had many roles and today I am the Treasurer for the Cayman affiliate, as well as a board member for both the local affiliate and the global board.  It has been an incredible opportunity to meet many other senior hedge fund professionals across the globe who also give back to their communities. Carne has been an incredible supporter of me in this endeavour, both financially and with my time, showing me that the Carne values of 'caring', 'community focused' and 'invest in our people' are not just words on paper.
Carne has gone from strength to strength in the 6 years I have been a part of the team and I look forward to seeing what we achieve as a team going forward.
Please drop me an email if you are launching a new fund or looking for a change on your board –  you can check out our Cayman Services flyer here: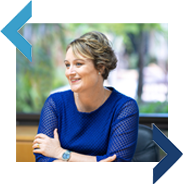 CARNE CAYMAN
Jennifer Collins
Director
jennifer.collins@carnegroup.com