Carne is the fastest growing Management Company in Luxembourg according to the latest PwC Management Company Barometer. Carne Luxembourg grew by a phenomenal 312% in 2019, the highest reported figure amongst the Top 10 Third-Party Management Companies.
Carne has been at the heart of the funds industry in Luxembourg for well over a decade and 2019 marked another important year in our history. We continued our significant investment in people and technology, we experienced substantial growth welcoming many new clients, and we opened our bigger, better offices in Cloche d'Or.
Our multi-disciplinary teams continued to deliver new and innovative solutions creating greater competitive advantage for our clients by making their risk and governance processes faster, leaner and better. Our industry leading technology and risk driven platform, CORR (Compliance Oversight Risk & Reporting), helped asset managers to revolutionise their compliance, risk and operational requirements through automated data acquisition and centralization, real time management information and system driven processes creating greater efficiency and effectiveness. CORR allowed asset managers to not only meet their compliance and regulatory obligations in multiple jurisdictions but put them in full control of their business, reputational, operational and financial risks.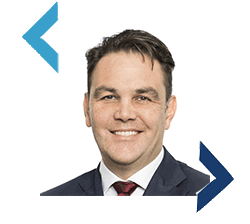 Welcoming the results, Luxembourg Country Head and Chief Technology & Innovation Officer, Pascal Dufour said: "Our substantial growth is thanks to our fantastic clients and to the dedication of our people. In an ever more complex regulatory environment, our clients trust us to optimise their performance, identify cost reduction opportunities and increase process efficiency. We believe that our continued investment in people, technology, operations and processes will ensure we remain the go-to provider of next generation services. Most companies focus on competitors, we focus on the needs of our clients. Today's results are a great endorsement of that approach."