Introducing Carne Digital
Carne's Digital Team includes IT architects, developers, engineers, programmers, business analysts and project managers. The team is located across multiple Carne offices and is made up of highly experienced professionals from mainland Europe, India and Russia. The team has extensive experience and expertise in designing and building industry software and delivers risk and technology driven solutions to Carne's diverse range of clients.
Market Leading Solutions
The Digital Team's primary responsibility is Carne's command and control system, CORR (Compliance; Oversight; Risk & Reporting). CORR is recognised as the leading digitally driven industry platform within the global asset management industry and is used by some of the world's largest and leading asset managers to meet their risk and compliance needs. Carne's significant investment in and focus on top tier talent and next generation technology has led to the development and delivery of more than 35 asset management solutions. Solutions include services into Europe's largest 3rd party management companies as well as governance, investment risk, compliance, due diligence and regulatory reporting solutions. Today clients are using CORR technology (Compliance, Oversight, Risk & Reporting) to deliver digital transformation within their own businesses. The team's concentration on providing innovative solutions that benefit asset managers and end investors stems from its individual and collective passion for client success.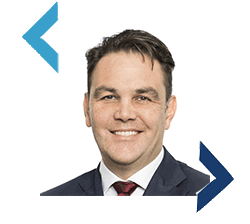 "One of the exciting parts of leading the Digital Team at Carne is that while we master our own craft and help to transform the industry, we also continue to learn and embrace every new tech challenge". Pascal Dufour, Group Chief Technology & Innovation Officer
Better Investor Outcomes
Digital transformation is moving at a fast pace and is set to transform the asset management industry over the coming months and years. At Carne we continue to innovate for today whilst remaining focused on transforming the asset management industry of tomorrow through talent, technology and trust. We aim to provide asset managers with solutions that increase their efficiency and effectiveness. Through a culture of innovation, transformation, dedication and hard work, the Carne digital team will continue to develop technology solutions that make a meaningful difference to asset managers andt that in turn will ultimately benefit end investors.