Carne Group is delighted to act as Management Company for Credit Value Partners LLC on the establishment of one of the first funds to be set up using the new Irish Investment Limited Partnership (ILPs) regime which came into force in February 2021. The Carne team worked closely with Arthur Cox and U.S. Bank on this project.
The Investment Limited Partnership (Amendment) Act 2020 modernised the law governing investment limited partnerships to make the ILP a vehicle of choice for implementing private equity, venture capital, private debt and real assets investment strategies in Europe.
This new regulated partnership structure will appeal to global investment managers looking to raise capital in Europe.
To find out more read our Regulatory Update, view our ILP Opportunities Webinar or contact your Carne Relationship Manager or a member of the Carne team below to discuss the benefits of setting up your fund under the new ILP structure.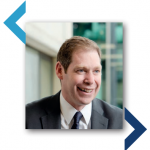 CARNE DUBLIN
Des Fullam
Group Chief Product & Regulatory Officer
T: +353 1 489 6805
M: +353 86 807 4436
E:Des.Fullam@carnegroup.com