International Women's Day (IWD) is a global event highlighting the social, economic, cultural and political achievements of women. To mark IWD2020, we hosted events across the Group to celebrate.
IWD 2020 Talks in Luxembourg
Carne Group Luxembourg hosted an evening of inspirational talks with Denise Voss, Chairwoman of LuxFLAG and Director, Franklin Templeton, Jill Griffin, Managing Director at Wells Fargo Asset Management, Rana Hein-Hartmann, Executive Director at Funds Partnership, HR strategist for the Funds Industry and Lize Griffiths, Real Estate Leader. The event took place on March 4th, at Knokke Out in Clausen.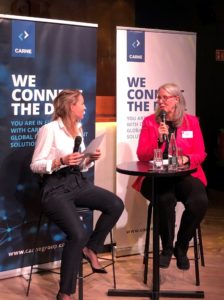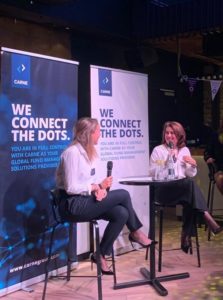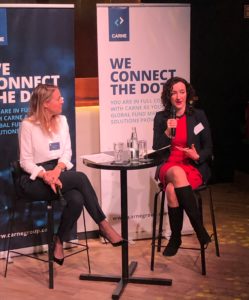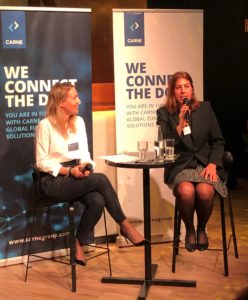 IWD 2020 with Fiona Coghlan in Dublin
We had Fiona Coghlan join us for a fireside chat with Group CEO John Donohoe and a panel discussion with members of the Carne team. Fiona shared her incredible story of commitment, resilience and success. Fiona Coghlan is a former Ireland women's rugby union international and represented Ireland at the 2006, 2010 and 2014 Women's Rugby World Cups. She also captained the Ireland team that won the 2013 Women's Six Nations Championship. The event took place on March 6th, at Carne's Dublin office and was live-streamed to our staff in Kilkenny and Wexford.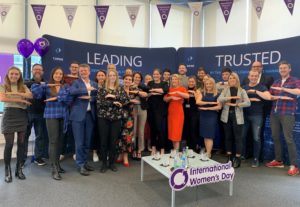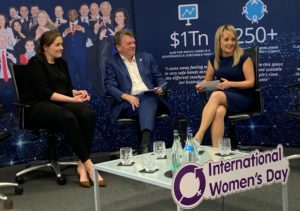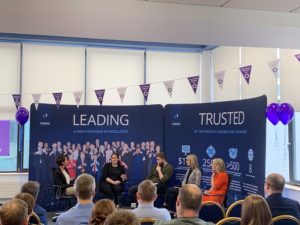 Thank you to everyone who participated and made our IWD2020 celebrations an exceptional success.